CATEGORIES
Best of Europe: Retail (Gold Effie)
CLIENT
KFC France
LEAD AGENCY
Havas Paris
CAMPAIGN DESCRIPTION
After years of stagnating performance in a highly competitive market, KFC France has managed to reverse the trend in under a year, boosting both its image and its business by focusing – and spotlighting – its investments on what makes the brand's products so unique and tasty: the original crispy chicken recipe invented by Colonel Sanders.
Challenge: KFC hindered by the negative perception of its products
While McDonald's and Burger King had set about refocusing advertising on their menu items several years ago to meet growing demand for better quality products, KFC was hampered by the negative image of its products. It needed to redefine its promise to shift from being a polarising brand to one that creates desire.
Strategy: Celebrate crispiness in a market where "soft" rules
People love KFC not so much for the chicken but for the crispy coating. Neuroscientists have established a direct link between crispy products and pleasure, thanks to the multisensory experience involved: smell, taste, sight but also sound.
Budget & Creative Approach: Crispy Porn!
Channelling a major portion of the brand's media budget into promoting permanent rather than temporary menu items, we made the crispy, crunchy coating the central focus, featuring specific wording, sounds, music and stunning close-up of its products. Posters were used as the main medium to make consumers salivate in the vicinity of restaurants.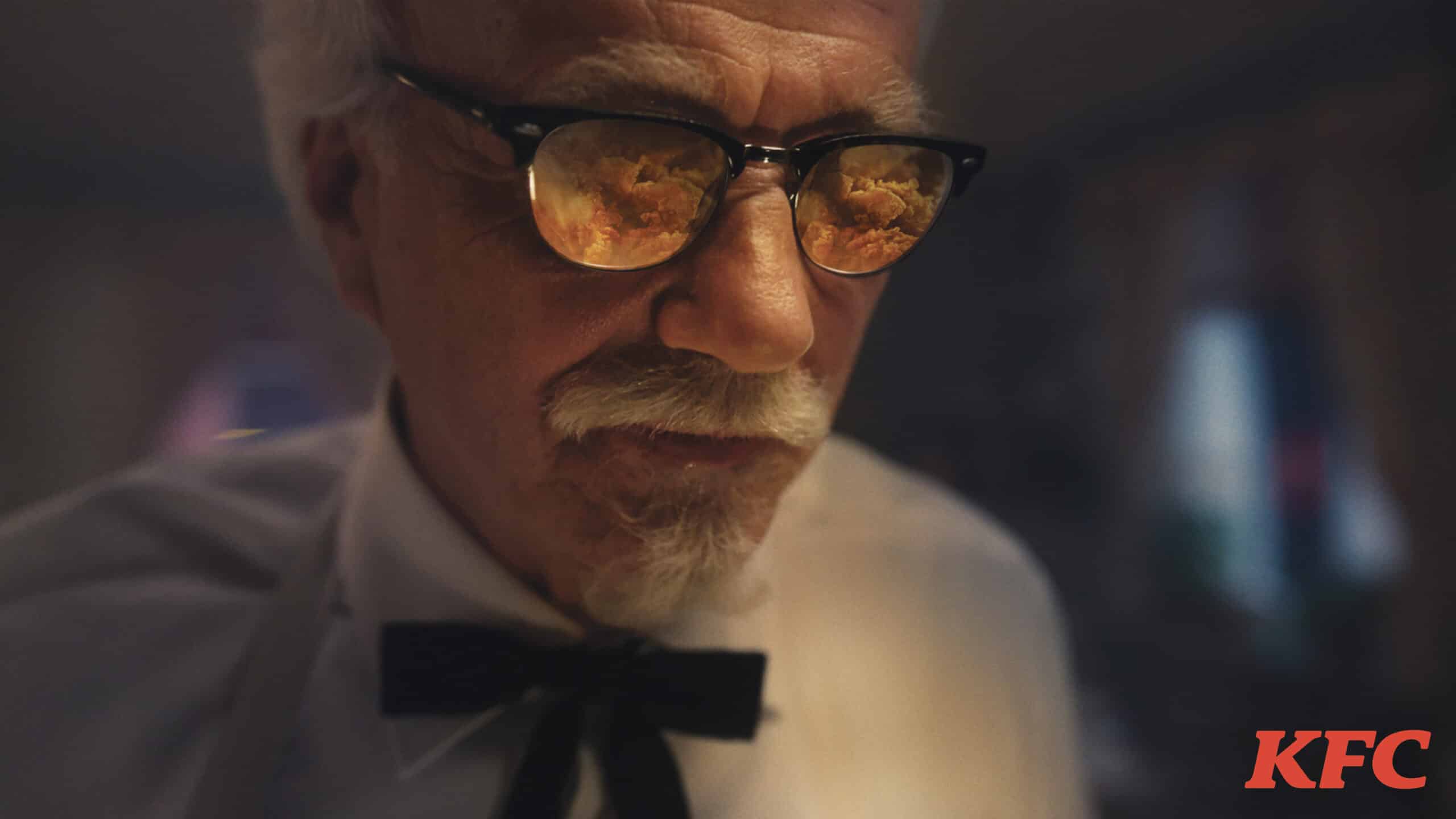 The campaign resulted in a sharp improvement in perception of product quality: +12.4%, with consideration reaching record levels at 15,3%.
Footfall to KFC restaurants leaped: 66.7 million visits in 2021, 4% up on
2019, at a time when fast food had declined by 16% – a difference of 20
percentage points) and revenue growth reached 10-year record levels: +8% vs. 2019
RESULTS
The brand revival campaign kicked off in April 2021:
• Since then, product quality perception improved by 12.4% between 2019 and 2021 (better than McDonald's and Burger King). For the first time in eight years, consumers said they had a positive perception of KFC's value for money!
• For the first time since KFC opened for business in France, brand consideration has exceeded 15%.
• KFC recorded 66.7 million visits to its restaurants in 2021, 4% up on 2019, at a time when fast food had declined by 16%. Focusing just on Q2-Q3-Q4 (when the campaign was being rolled out), the impact is even greater.
• This has translated into a record rise in sales: for a comparable number of restaurants, 2021 sales grew by 8%, the biggest increase since 2012. KFC has outperformed the competition, enabling it to win market share (growing from 5.4% in 2019 to 5.6% in 2021).
WHY A GOLD EFFIE? Here's what the jurors said.