CASE STUDY: Tomorrow's Water
Effie is about awarding ideas that work, educating about effective marketing and showcasing the best work to enhance learning in our industry.
In the spotlight: Tomorrow's Water, 2021 Gold Effie Winner!
CAMPAIGN NAME
Tomorrow's Water
CATEGORY
Best of Europe: Positive Change
CLIENT
Reckitt Turkey
LEAD AGENCY
Havas Turkey
CAMPAIGN DESCRIPTION
Turkey will be a water poor in the near future. And people waste like there is no tomorrow. Every year, we waste water equal to the size of a lake, on needless pre-rinsing. To save tomorrow's water and start a movement, Finish started an integrated water preservation campaign.
Glasses that show how much water remained in dried lakes, Turkey's first ever docu-drama "25 Litres", the ad campaign, the website on which users can calculate the footprint and a project which saved once a dried-up lake.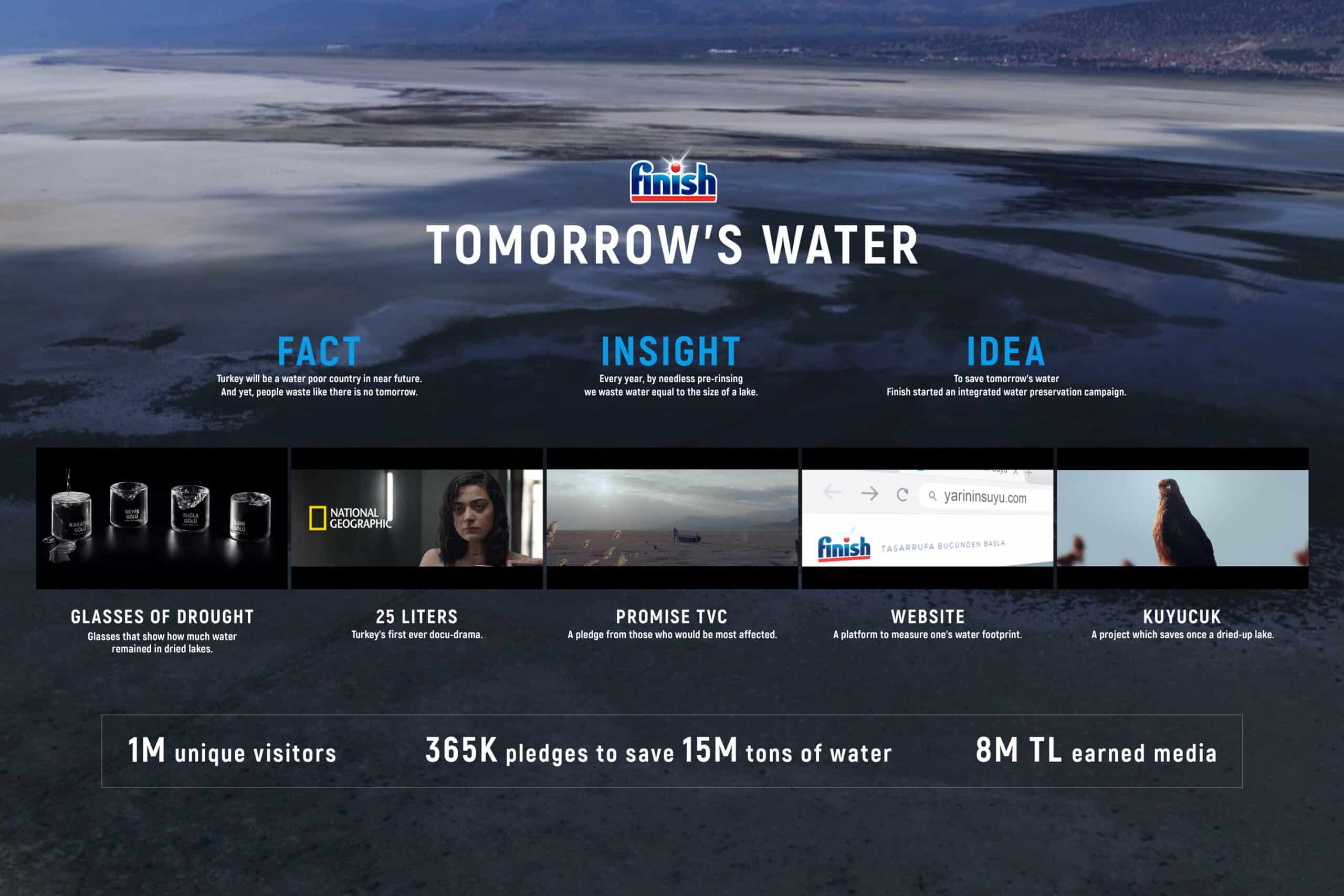 "One million people visited the website, 365k people promised to save 15 million tons of water."
RESULTS
The unconscious water consumption became one of the most talked-about topics in Turkey. The campaign reached 18.3 million views in total and earned 8 Million TL in PR value. With the "Promise" campaign, a total of 365,000 people have promised to save 15 million tons of water.
WHY A GOLD EFFIE? JURY COMMENTS