CASE STUDY: Cycling Struggles
Effie is about awarding ideas that work, educating about effective marketing and showcasing the best work to enhance learning in our industry.
In the spotlight: Cycling Struggles, 2021 Gold Effie Winner!
CAMPAIGN NAME
Cycling Struggles
CATEGORY
Retail
CLIENT
Isadore
LEAD AGENCY
Chainring Studios, Isadore's in-house marketing team
CAMPAIGN DESCRIPTION
Sales at Isadore's e-shop stagnated. We have to build not only higher awareness, but generate greater interest in the brand.
The brand attack the conservative category by new emotion, insightful humour of real everyday life of cyclists and make Isadore brand very distinctive. They combine emotional Brand Awareness and persuasive Sales Activations in short period. Thanks to this, Isadore create not only awareness, but active interest in the brand. They grew faster than category and break the sales records.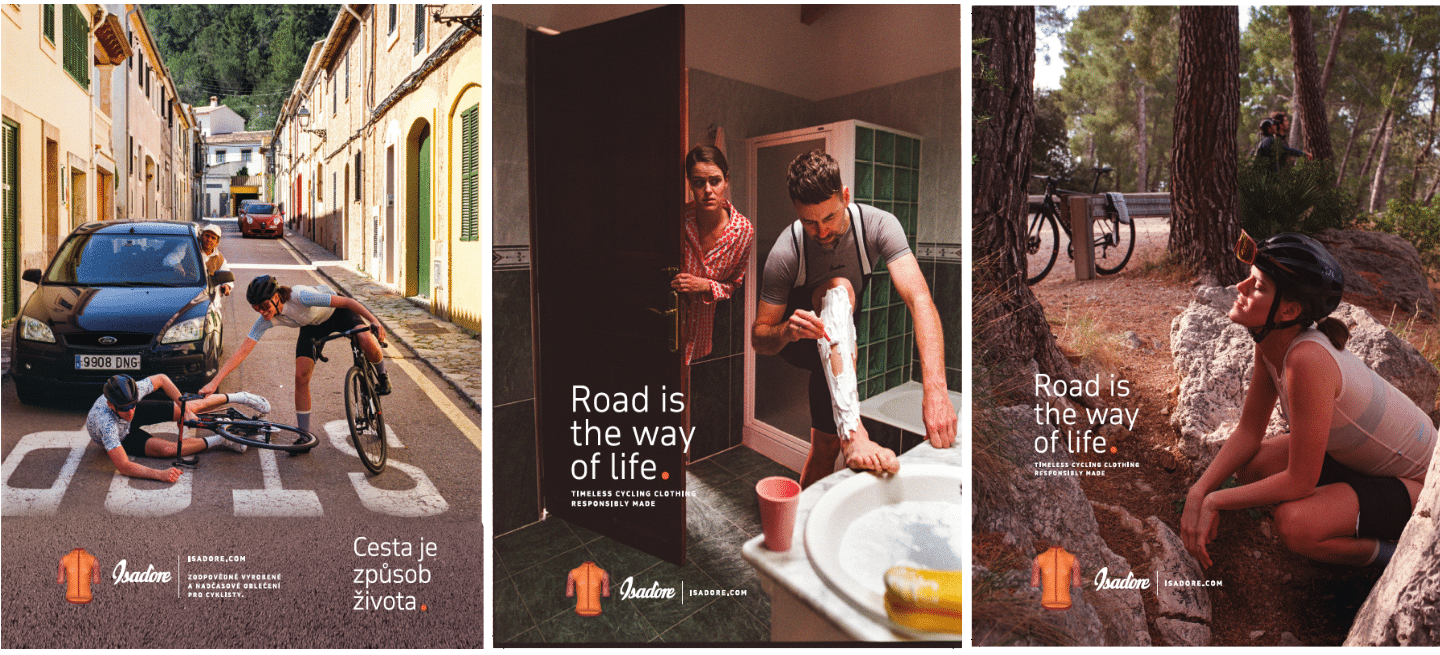 Online revenue on key EU markets 2019 vs. 2020:
• DACH (Germany, Austria, Switzerland) +97%
• Slovak and Czech Republic +73%
• Rest of Europe +19%
RESULTS
Campaign brings sales records
Total online revenue growth (Year-over-Year):
• during campaing +177%
• after campaing +186,5%
Creates active interest in brand
Isadore outran key competitors and grew faster than interest in growing category.
Campaign boost consideration of the brand
• Purchase Intent +52%
• Improved Brand Perception +49%
Strategic idea bring effective media planning
The TV spot has 35% higher Ad recall with a lower media budget compared to the direct competitor who aired a campaign during the Tour de France as well. The TV spot has high likeability, customers rate it 8,5/10.
WHY A GOLD EFFIE? JURY COMMENTS