Strategy Director - The Oval Office Belgium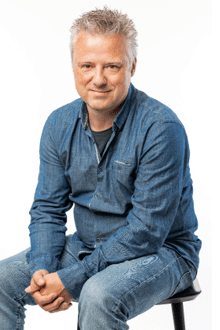 Bart De Leeuw is an experienced and result-driven marketing and communication professional with a comprehensive strategic perspective and extensive expertise in the digital realm of campaigning. With a background in both agency and advertiser environments, he excels in marketing at both strategic and executional levels. His specialization lies in marketing aimed at activating consumers in both live and online settings. He has successfully executed numerous 360° campaigns for diverse brands and industries, including FMCG, Telco, Energy, Food & Beverage, Automotive, and more.
During his tenure at BBDO Belgium, Bart was part of the management team. Prior to this, he served as a managing partner at the specialized agency Engage BBDO. Presently, Bart holds the role of Strategy Director at The Oval Office, where he has translated the new positioning centered around empathy into a methodology and research tool applicable across the agency's work.