Creative Business Partner, Central Europe Creative Works - Google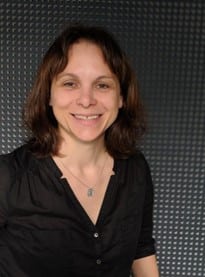 Creative Works team is made up of highly experienced strategists, creatives and technologists, engineering the future of marketing - powered by Google AI. They help clients and their agencies exploit the unique potential of Google technology to solve their brand and business challenges.
Grazyna is managing the CE region's top client engagements, helping to explore how AI enables new expressions, helps harness data, and yes, can make all our ads better.
Grazyna is an experienced Sprint Facilitator at Google, applying the process for creative development. She is a frequent Speaker at industry events, such as OMR, YouTube Festival, Filmteractive and the International Advertising Association in Warsaw.
Grazyna is a passionate DEI advocate, leading Creative Works DEI initiatives in EMEA.
Before joining Google, Grazyna worked at Unilever as a Senior Marketing Leader, where she delivered a track record of consistent business performance and accelerated top line growth in various European markets.
Grazyna holds an MBA from HEC School of Management in Paris & Master Degree with Magna cum Laude in 'International & Development Economics'.