Effie is about awarding ideas that work, educating about effective marketing and showcasing the best work to enhance learning in our industry.
CAMPAIGN NAME
The Connected Island
CATEGORY
Best of Europe: Business-to-business
CLIENT
Three Ireland
LEAD AGENCY
Boys & Girls and Core Media
CONTRIBUTING AGENCY
Red C Ireland
CAMPAIGN DESCRIPTION
Arranmore is a small island off the north-western coast of the Republic of Ireland. While the inhabitants pride themselves on the almost uncontaminated environment and clear sea, families were having a very difficult time staying in their birthplace due to the lack of connectivity of the island that that made it hard to find work.
Boys & Girls and Core Media saw an opportunity in saving the island. Focusing first of all on helping fisheries, improving healthcare and safeguarding the environment, Three was able to facilitate the work of many people on the island and reverse over 150 years of emigration.
The campaign repositioned Three into a strong partner for businesses in Ireland and clearly showcased the company's ambition to "Use technology solutions to help businesses do what they do best".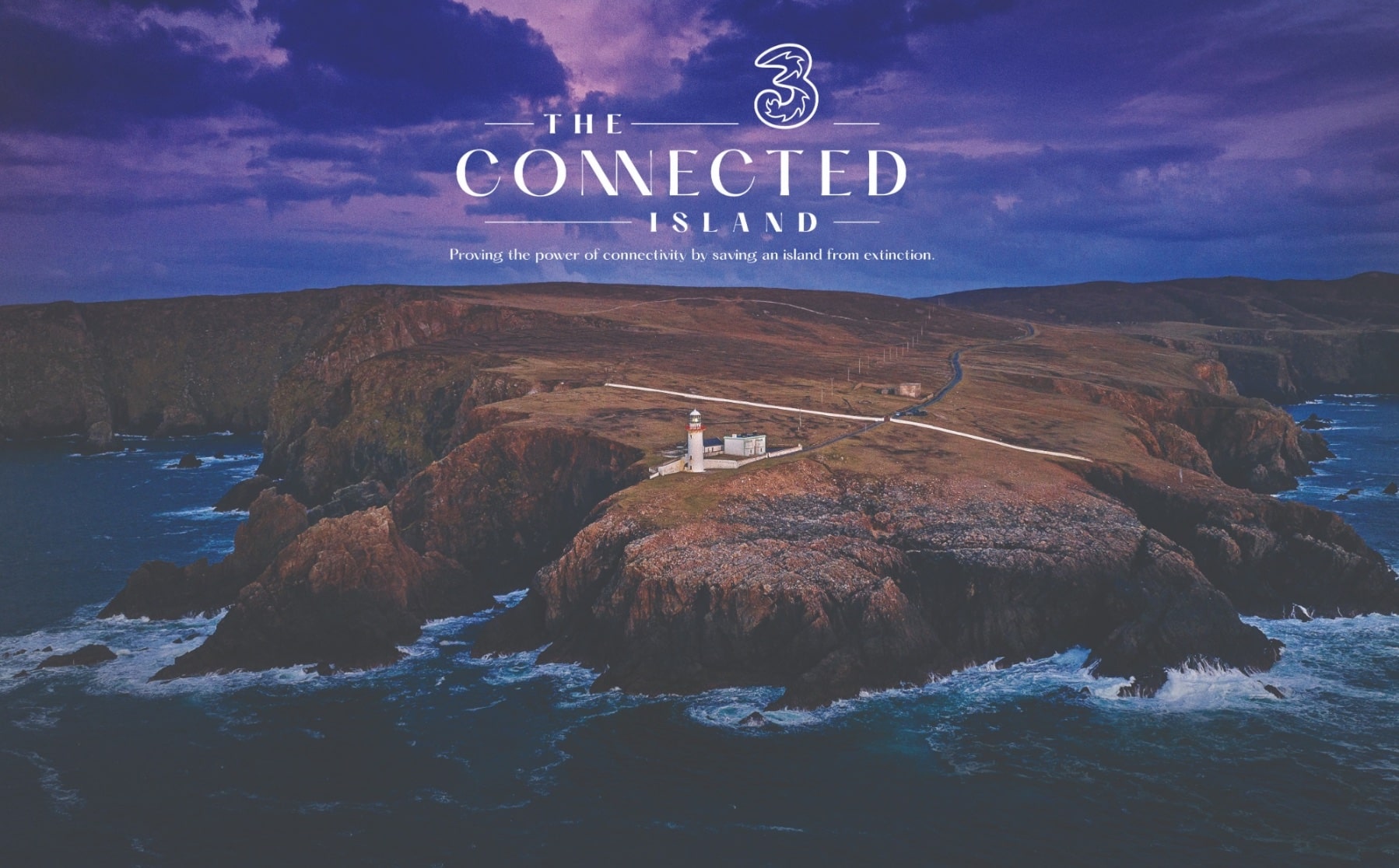 Among the innovations Three brought about in the island there were new devices to help fishing boats locate their catch, safe-proofing houses of the elderly to help them be independent as long as possible and connecting them with relatives that had left the island.
RESULTS
A POWERFUL STORY CAN BE A SIGNIFICANT DRIVE FOR GROWTH.
By treating the entire island as an enterprise customer, the campaign was able to engage both hearts and minds of the inhabitants of Arannmore. Boys & Girls and Core Media were able to solve Three's problem of a perceived lack of network strength, which made customers hesitant to choose the company, by using "technology solutions to help businesses do what they do best".
For the first time, Three Business was seen as a serious player. Three soon started winning tenders from large organisations, some of whom cited "The Connected Island" campaign as a key reason for considering Three. Three finished 2020 with its highest market share since Q1 2015, exceeding all expectations.
Furthermore, this campaign succeeded in a bonus objective: saving Arranmore. Three new businesses opened and the message sent by the campaign was picked up by Irish and global media, with impressions into the hundreds of millions, resulting in 3,500+ enquiries to move, and tourism +84%.
WHY A GOLD EFFIE? Here's what the jurors said.